We bring inspirational multicultural author visits and free new books to children at underserved schools.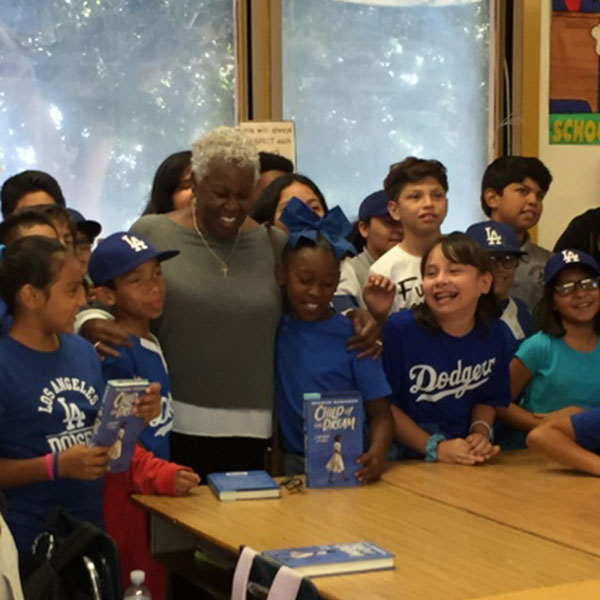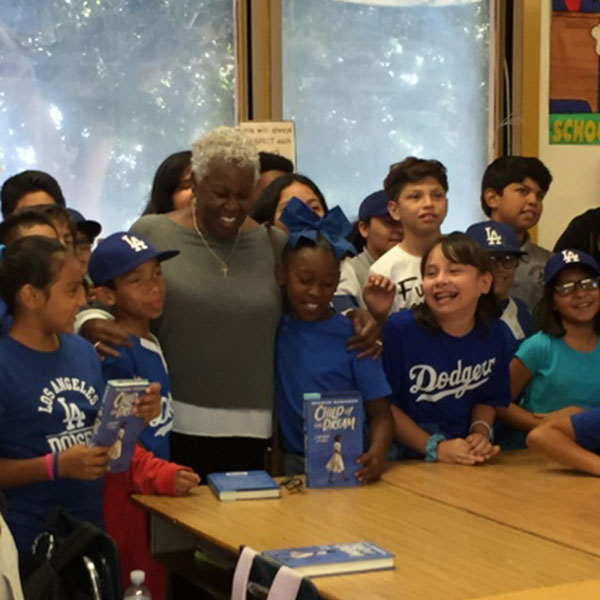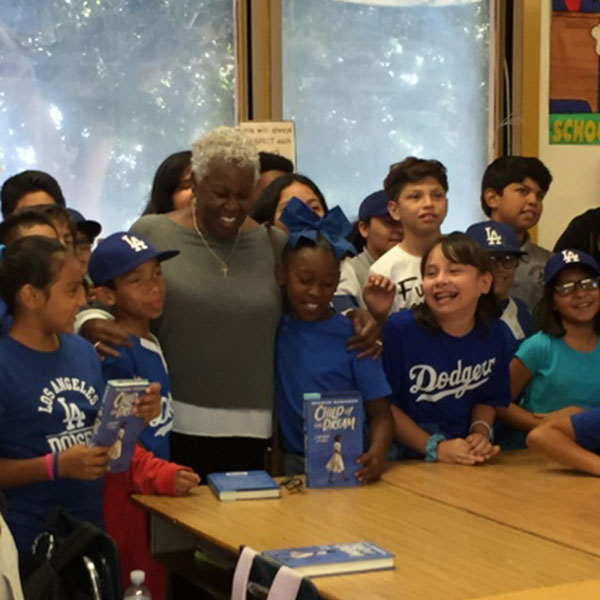 Our Mission: To create readers and promote literacy skills, opening worlds and opportunities to all children.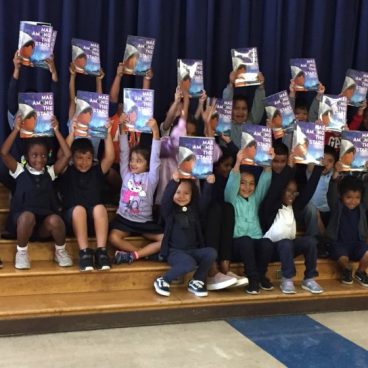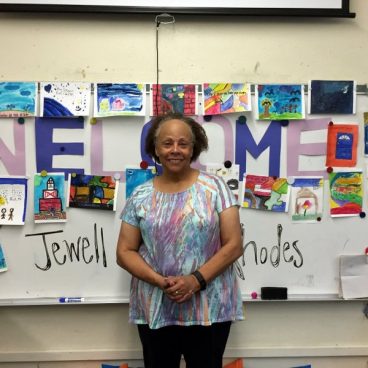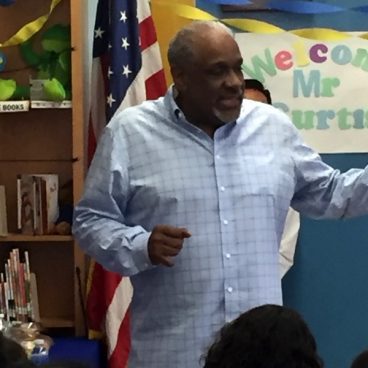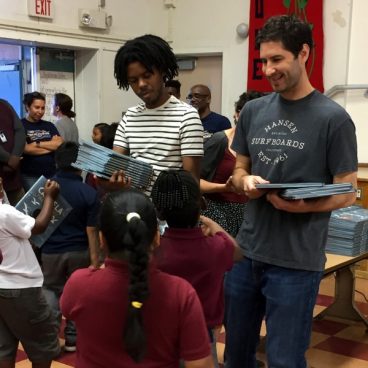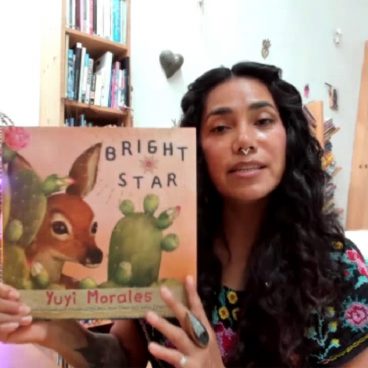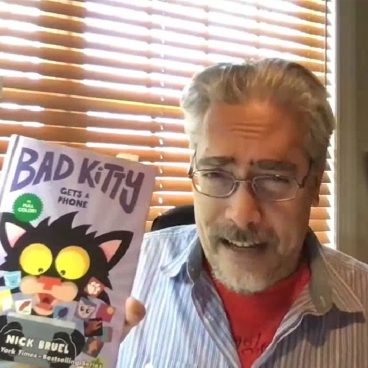 What We Do: Readers & Writers Rock! is committed to challenging inequity and providing books and multicultural author experiences to underserved children and their educators. We believe all children deserve access to books and diverse authors.
We give books that celebrate diversity, knowledge and enrichment, books that can act as mirrors and windows. "When books are mirrors, they reflect the self. Children find resonance with characters who look, live, and think like they do… As windows, books transport children as they discover characters and cultures different from their own." – Tonya Leslie, PhD. Read for a Better World Educator Guide Grades 2-3, LernerClassroom
For many schools with low-income populations, this is the first-ever author visit for their students.
We hear repeatedly from students and their teachers, who have never met an author before, let alone one who "looks like them," how meaningful and empowering such a visit is.
Educators and school principals report to us that these author visits significantly motivate their students to read and write. They also notice higher self-esteem and engagement after meeting a positive role model.
For some students, the complimentary book they receive with the author visit is the first book they've ever owned.
Thanks to an independent bookstore grant by author James Patterson to bookstores engaged in innovative ways to get people reading, Children's Book World, Los Angeles, launched the nonprofit Readers & Writers Rock! Generous donations allow us to continue and grow the program.
Schools served: 50
Books distributed: 7,820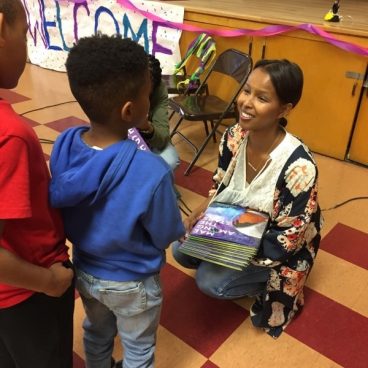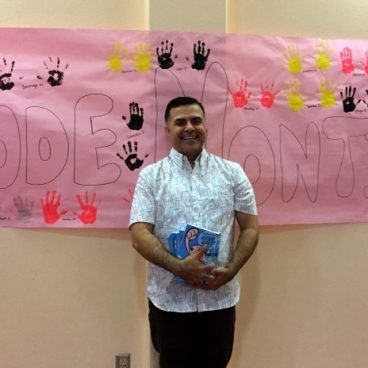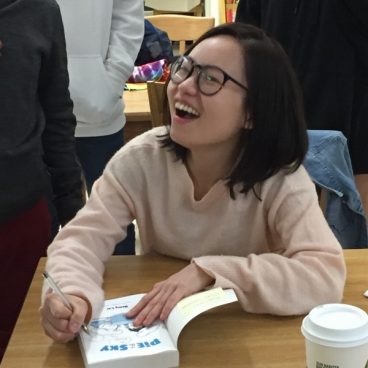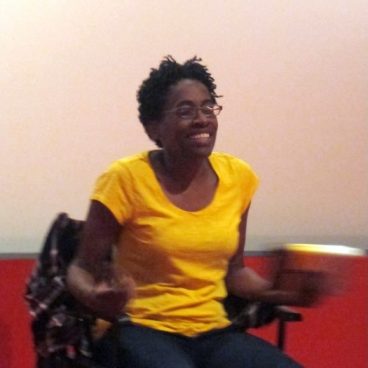 Some of the authors who have participated in our Readers & Writers Rock! events:
Roda Ahmed, William Alexander, Michael Bandy, Mac Barnett, Keah Brown, Nick Bruel, James Burks, Joe Cepeda, Christopher Paul Curtis, Matt de la Peña, Juno Díaz, Lucky Diaz, Sharon M. Draper, Rhiannon Giddens, Mandy Gonzalez, Wade and Cheryl Hudson, Remy Lai, Henry Lien, Andrea J. Loney, Kelly Starling Lyons, Meg Medina, Rhode Montijo, Yuyi Morales, Man One, Celia Perez, Dav Pilkey, Jason Reynolds, Jewell Parker Rhodes, Lilliam Rivera, Christian Robinson, Sharon Robinson, Barney Saltzburg, Dan Santat, David Shannon, Hope Anita Smith, Christina Soontornvat, Nic Stone, Jacqueline Woodson, Kelly Yang, Lisa Yee